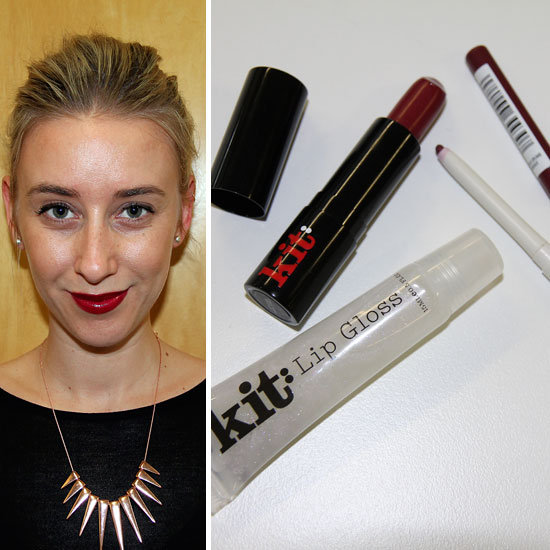 After taking a look behind-the-scenes as Emma Stone got ready for the Paris premiere of The Amazing Spider-Man, we got really excited about trying a deep plum lip. No time like the present, right? We found the key to nailing this look is lip liner. Dark shades bleed off your natural lip line easily, so a liner will hold it in place and make reapplying a whole lot easier. You can also use the liner all over your lip before applying the actual lipstick to give your new beauty look some staying power.
To get Emma's glamorous red carpet lip I...
Gently exfoliated my lips with a warm face cloth, and then applied some balm and left it to sink in for about five minutes. If you're going to rock a bold lip, it's important your lips are hydrated and in good condition.
Lined my lips carefully with Maybelline New York Super Stay Lip Liner in Bordeaux ($12.95), and then filled them in with the liner.
Applied a generous amount of Kit Cosmetics Lipstick in Good Timer ($24.95).
Finished with Kit Cosmetics' Lip Gloss in Loves It ($17.95). I noticed Emma's lips were quite glossy, but you might find a high-gloss lipstick in a similar shade to cut out this last step.